Professional waste management for municipalities
Reduce waste collection and disposal costs by accurately registering waste containers and the amount of waste collected.
Thanks to the assignment of the payer to the waste containers, you will find out who pays for the collection of waste and who uses the service illegally.
Assessment
of waste separation
Based on the data from RFID chips you will find out exactly how much mixed municipal waste is produced in your municipality.
Motivation
for waste separation
Accurate registration in the system will allow the residents of your municipality to pay only for the waste they actually generate.
Monitoring
of container emptying
Thanks to accurate information from collection companies you will find out when and where waste was collected. At the same time, you will establish transparent relationships with these companies.
Registration
and management
All information on waste collection will be available in a central system, which you can access from a computer or smart phone.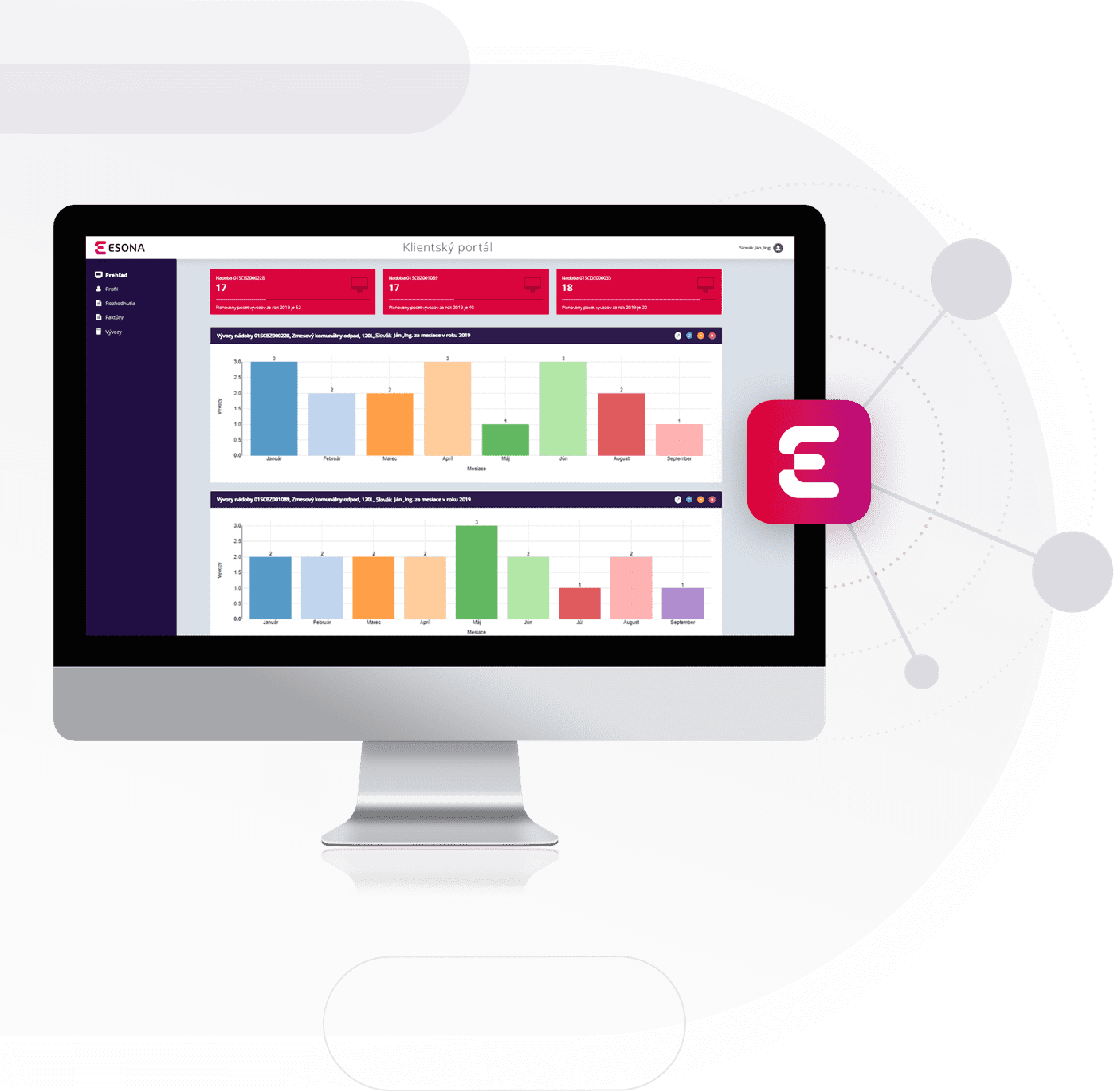 Connection to the municipality and collection company ISs
ESONA collects comprehensive information on all waste containers in your municipality automatically connected to your ERP system. A simple look in the system will tell you the number of waste containers that have been emptied, along with the time of collection and GPS location. Our solution will help you set up transparent business relationships with collection companies. At the same time, it will allow you to motivate residents to save municipal finance and reduce their payments thanks to waste separation.
Precise registration of waste containers
Quick identification of irregularities in waste registration and collection
Targeted billing of payments according to real waste collection
Reduction of fees for waste collection, disposal and landfilling
ESONA allows you to find out detailed information about what waste your household generates. Based on this information, you can agree with your municipality on the exact billing of payments for municipal waste. If you recycle your waste, the above means a reduction of your costs. You will find an overview and status of payments in the Client Portal. You can also set notifications in the portal, which will inform you in advance about possible changes in the waste collection schedule.
Overview of emptying of all assigned waste containers
Client Portal containing payment information
Notifications of possible changes in collection