The growing amount of waste and especially the rising costs of waste motivate municipalities to look for ways to make their waste management more efficient and thus stabilize the costs spent on its collection and export. One of the solutions that more and more cities and municipalities are interested in is the record of collection containers and their monitoring.
Municipalities subsequently have access to the collected data through the specialized ESONA software. At the same time, the data can serve the municipality in various ways and bring valuable findings. As practice shows, these ultimately lead to savings.
The wrist reader scans the codes
A prerequisite for the introduction of monitoring is the marking of all collection containers with RFID tags and at the same time, the collection vehicle is equipped with a reader that can register such marked containers at each dump. And this is where some municipalities run into a problem.
For municipalities and collection companies that, for whatever reason, cannot equip their collection vehicle with the necessary equipment, we have prepared a solution in the form of a wrist reader.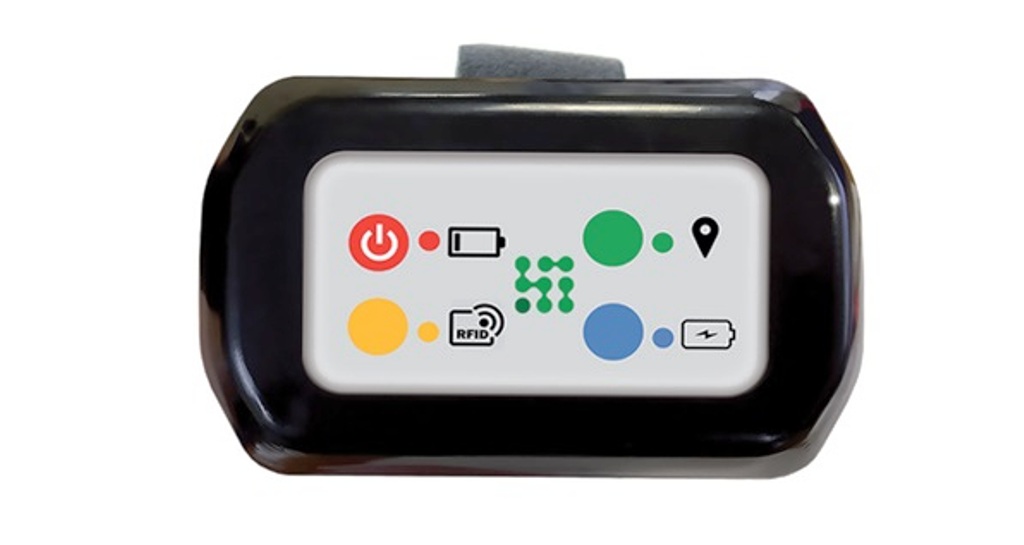 The portable device can be attached to the wrist thanks to the practical strap. In this way, the collection worker can easily register every container he handles during dumping directly in the field. He just needs to read her RFID tag.
Wireless data transfer and charging
The wristband UHF reader designed for manual scanning of RFID tags fulfills all the important functions provided by a "classic" device installed on a collection vehicle. It records the code, location and collection time and can signal the selected information to the worker through LEDs, buzzing and vibration.
It is a compact device. The reader has dimensions of 9.5 x 6 x 2 cm, thanks to which it can be comfortably attached to the hand as a "bracelet."
Data from the wristband reader is transmitted wirelessly via a GSM signal. The device comes with an installed SIM card as well as a charger for wireless charging.
The article was published on odpady-portal.sk